Welcome to City of Jewell

City of Jewell....A Gem in a Friendly Setting!

Jewell is a small, but growing community centrally located in the heartland of Iowa. Friendly residents, industrious business owners and community service volunteers all contribute towards the economic growth and development of this blossoming "Gem in a Friendly Setting."
---
Time to Celebrate Drinking Water Week!
May 01, 2023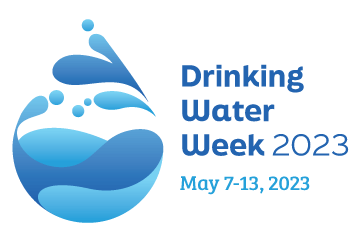 We have been celebrating Drinking Water Week for over 40 years! Hosted by the American Water Works Association, Drinking Water Week is a time to recognize the vital role water plays in the daily lives of every individual.
In 2023, Drinking Water Week will be recognized from May 7th – May 13th. During this time, water teams across the United States, Canada, and beyond proudly educate their communities on the amazing processes and science needed to create 1 "simple" glass of water.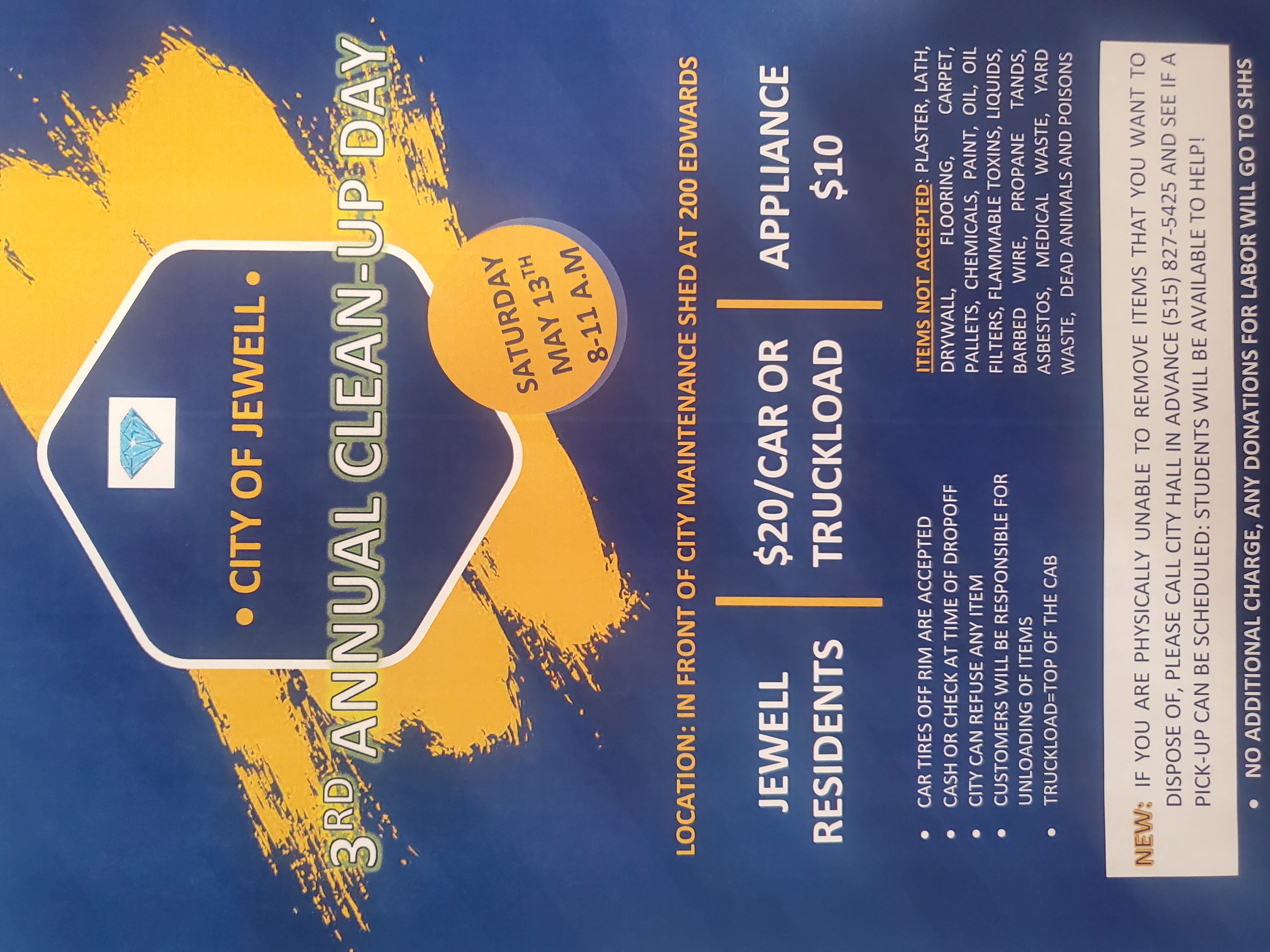 Jewell Annual Clean-up Day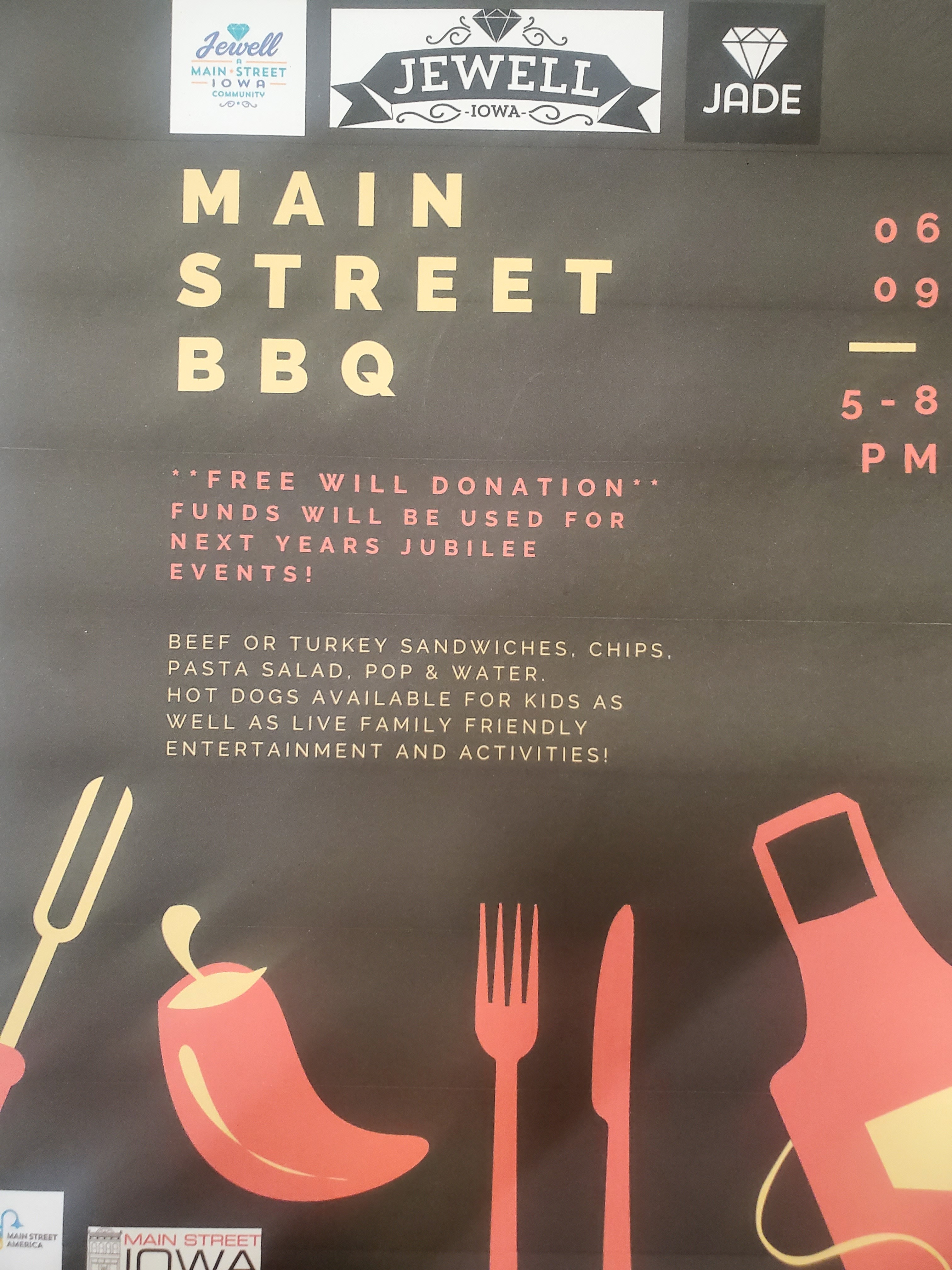 Main Street BBQ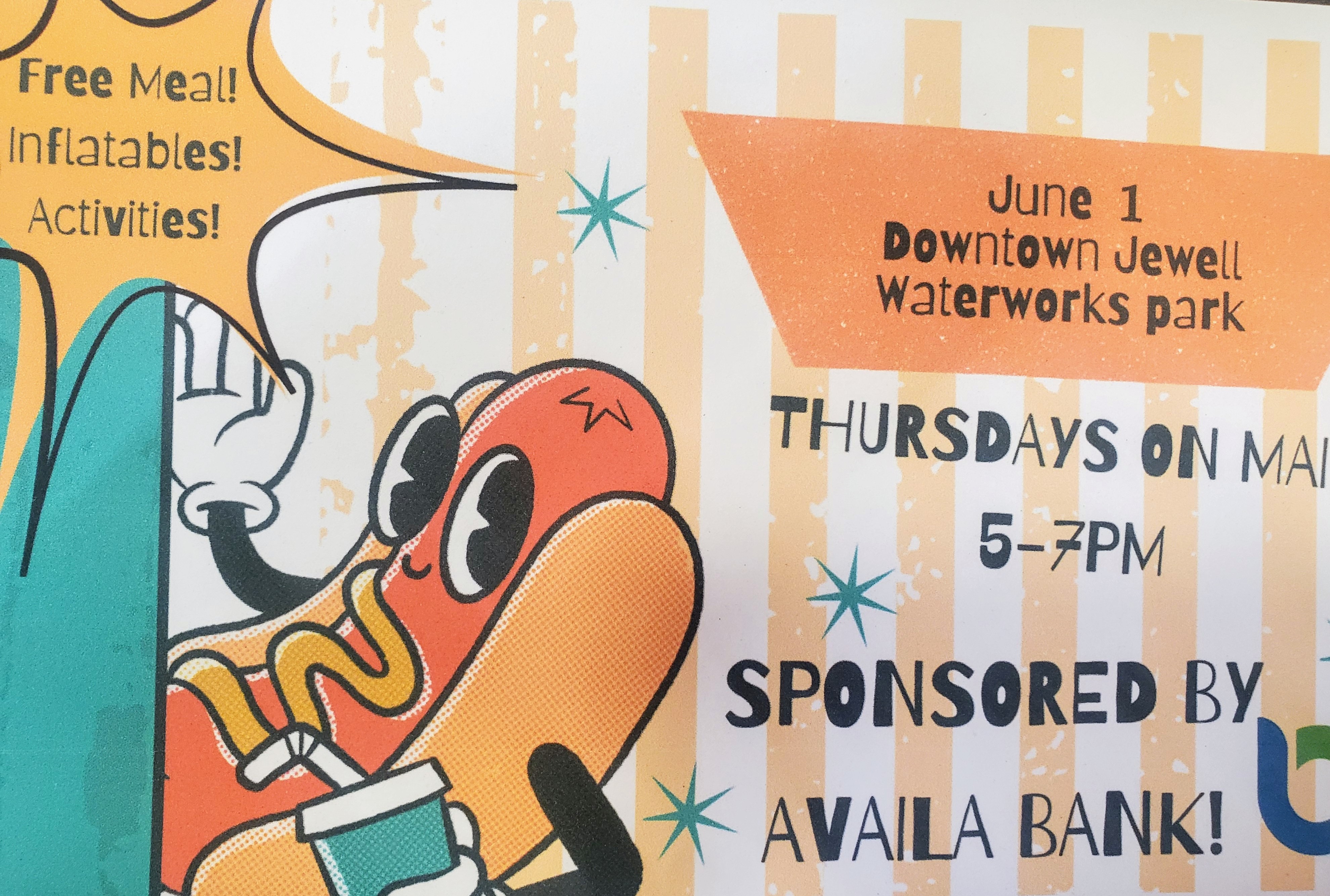 Thursdays on Main
Featured News
HIRING Public Works Director
5/19/2023
THE CITY OF JEWELL, IOWA IS SEEKING CANDIDATES FOR:
PUBLIC WORKS TECHNICIAN
The City of Jewell is accepting applications for a full time Public Works Manager. This position is responsible for oversight and maintenance of City streets, water, wastewater, general maintenance duties such as...